Your credit control is one call away from being under control.
Our debt collection staff are highly trained and experienced in the debt recovery industry.
Bad debts affecting your trade?
We are here to help
Our sole aim at Shire is to recover your money as fast as possible.
ABOUT US
Contact Us
Need a better strategy
for getting paid?
We offer a wide range of services designed to enhance your ability to get paid.
Our Services
Contact Us
How we can help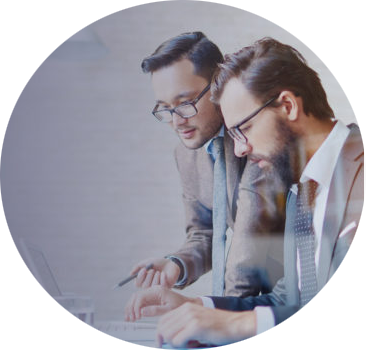 Debt Collection Specialists
Our debt collection staff are highly trained and experienced in the debt recovery industry. We know all the usual excuses to avoid or delay payment, and how to effectively overcome them. We are professional, polite and positive in our approach to debt recovery.This service really is tailored to your needs and is priced accordingly. For more specific information or for an informal discussion please Contact Us or if you have already agreed terms with Shire Recoveries and would like to instruct us on a new case, please email with as much of the following information as possible, and any relevant invoices.
We are
Proffessional thinkers and collaborators
Founded in 2006 Shire Recoveries Ltd has grown into an industry leading debt recovery agency that has acted on behalf of thousands of customers collecting millions of pounds along the way.
What our Clients say
Our customers speak highly of us. We are proud to have established a reputation for success in an industry with many challenges. Some of our clients have agreed to write a few words to endorse our services below.
I would like to thank you for all your help and advice which has resulted in us receiving payments from our debtor within a period of a month that we had been chasing for over eight months.  We will not hesitate in using you again should the need arise
Since we started using Shire Debt Recovery we have been getting regular payments from clients we had previously written off and put down to experience.  We had used other agencies in the past and felt that we were very low on the priority list as out debts are relatively small.  This was certainly not the case with Shire and the whole process has been first class. All together; really impressed!
 Shires involvement in my business has made a significant impact to the expansion of my recruitment and online advertising ventures. I highly recommend their services to anyone, they have literally been a "breath of fresh air" to work with and I thank them dearly for their continued support.
The level of support we have received from Shire Recoveries has been fantastic. The team at Shire Recoveries have certainly improved our debt collection success rate which has improved profit levels.  I am so confident in their ability to deliver they are shortly about to take on another Club from our portfolio.
 "The services Shire Recoveries have provided over the last six months have been second to none, and I want to say thank you to all involved in recovering some very difficult debts for us."
"I've never had another DRA who has been as successful as Shire"
"We have worked with Shire Recoveries for a number of years now and have always found the service they provide to be professional and efficient, with great communication and an excellent success rate in debt recovery."
"Your letters are fab and do their job really well – thank you"
"We have used other agencies but Shire Recoveries consistently and completely outperforms the competition! We are extremely happy with Shire's recovery rates and the level of service they offer. They are on the end of the phone if we ever need any advice and truly work in my best interests. I highly recommend Shire Recoveries."
Just a quick note to say thank you for the fantastic results you have achieved for us.  Out of the ten cases I have forwarded to you, 9 have paid in full in a matter of days.  All fees that have been charged to the customer by yourselves have certainly more than covered their outstanding debt and any charges from yourself, therefore making it very cost effective for us to use your services.We will certainly carry on using you in the future.
I have only good things to say about Shire Recoveries, albeit we have only been using them since July year 2013. Many of the debts they have recovered we had given up on. Shire are consistent in their approach and just do not give up, which has produced fantastic results – three of the recoveries were debtors where we had obtained CCJ's but Bailiffs had come away empty handed.
Just a quick note to say thank you for your help with my debt recovery. One client has paid directly and I understand that the other is in contact with you. I have received an apologetic phone call from the MD there. Your prompt attention has moved things on very quickly and I will now transfer any other debts to you with which I'm having difficulty. Once again thanks for your prompt and courteous service.
 I was worried about how much the process was going to cost and how long it would take to recover the two debts I had outstanding.  Within the first week both debts had been recovered and there was no nasty surprise's along the way. It's amazing to find a company that actually delivers what they promise and in the timeframe they say. The rates they charge are very cost effective and I do intend to use them again in the future.